A Complete Waterproofing Company in Abudhabi, UAE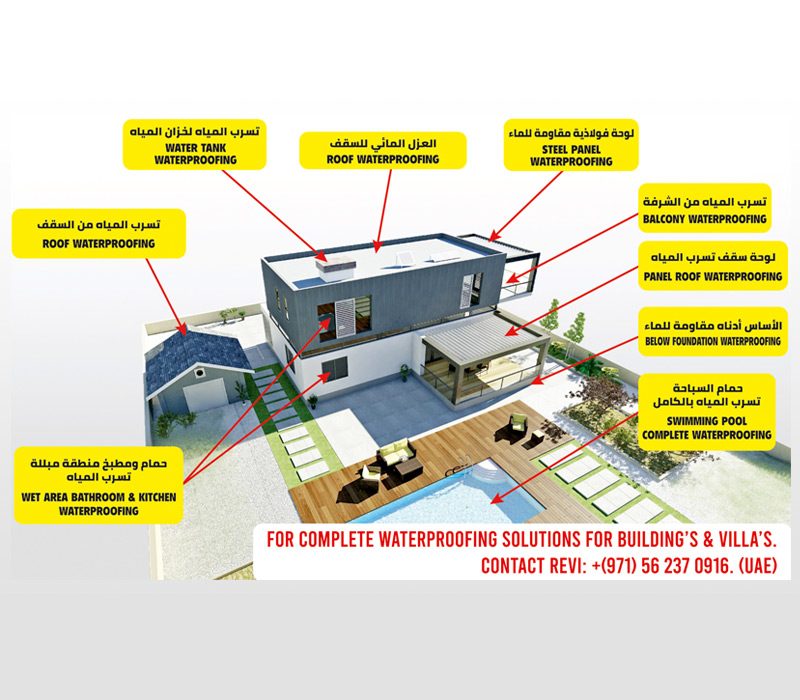 Comprehensive Waterproofing Solutions For Your Property
Are you looking for the best waterproofing company in Abu Dhabi and UAE? We are the leading waterproofing contractor in Abu Dhabi, UAE, and Dubai. We offer exceptional waterproofing contracting services within the customer's budget at affordable prices. As the most reliable waterproofing company in Abu Dhabi, we provide all types of waterproofing services for your house, shop, office, etc. Our waterproofing services include panel roof waterproofing, balcony waterproofing, wet area bathroom & kitchen waterproofing, foundation waterproofing, substructure waterproofing, water tank waterproofing, swimming pool waterproofing, and more. As a Trusted waterproofing contractor, we have executed the most prestigious projects in Abu Dhabi and all over the UAE. Call us today for the best waterproofing services in UAE!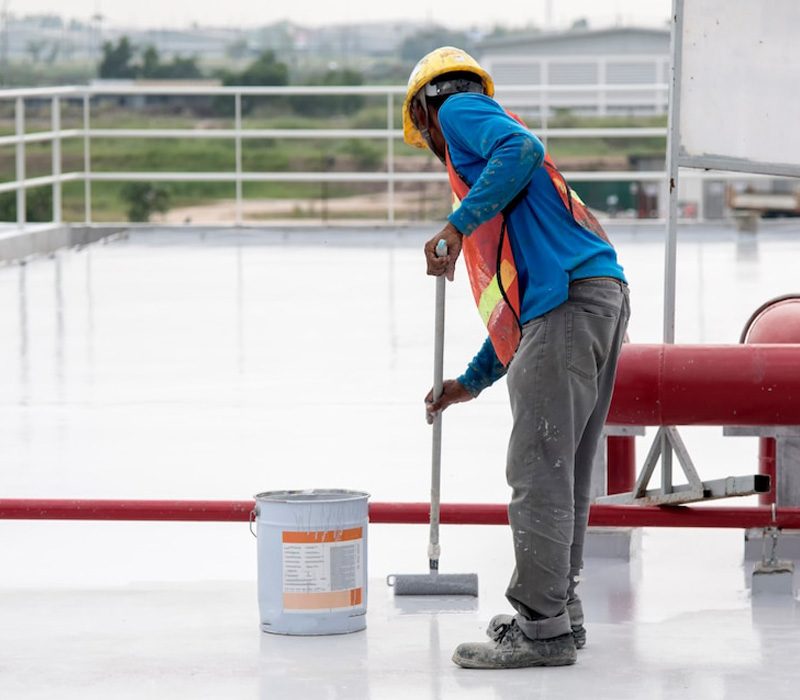 Floor 2 Terrace Protection LLC's complete waterproofing solutions are designed to provide efficient protection for your property, from basements to terraces and roofs to swimming pools. Here's a quick rundown of our waterproofing procedure:
Consultation And Assessment: Our journey begins with an in-depth consultation to determine your exact waterproofing requirements. Our skilled crew will inspect your property, finding weak points and potential sources of water leaks. We evaluate aspects such as construction type, environmental circumstances, and financial requirements.


Customized Solution: Based on the inspection, we provide a bespoke waterproofing solution adapted to the specific needs of your house. Whether it's basement waterproofing, roof waterproofing, concrete waterproofing, or swimming pool waterproofing, our professionals use the best materials and processes to ensure long-term water protection.


Surface Preparation: Before applying the waterproofing products, we clean and repair any existing damage to the surfaces. This includes clearing away loose debris, patching cracks and leaks, and creating a clean and even surface for the waterproofing treatment.


Waterproofing Application: Our knowledgeable technicians then implement the selected waterproofing technology. This may require the use of specific coatings, membranes, or injection waterproofing techniques, depending on the particular requirements of your property. We carefully apply the ingredients to obtain total covering and the best possible adherence, leaving no room for water ingress.
Quality Assurance: Throughout the waterproofing process, we prioritize quality. Our personnel conducts thorough inspections to ensure that the waterproofing treatment satisfies our high standards. We test for water tightness and confirm the effectiveness of the waterproofing system to give you complete peace of mind.
Long-lasting Protection:
Thanks to our extensive waterproofing options, your property is now shielded against water leaks. Our top-notch components and skilled installation techniques offer enduring protection, helping you avert structural damage, mould growth, and other pricey issues brought on by water intrusion.
Protecting Your Property With Expert Waterproofing Solutions:
Floor 2 Terrace Protection LLC is dedicated to providing high-quality waterproofing solutions. Our competent personnel have been educated to manage projects of any size and complexity. We value customer satisfaction and seek to exceed your expectations as one of the leading waterproofing
Best Waterproofing Company Abu Dhabi, UAE
Floor 2 Terrace Protection is one of the best waterproofing company in Abu Dhabi, UAE offering professional roof waterproofing contracting services at affordable prices. Contact us today to find out more about our waterproofing services and how we can keep your property dry.